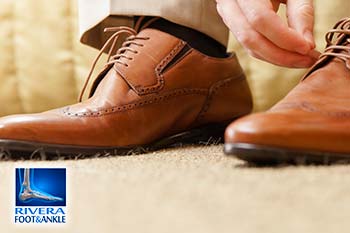 Reduce Foot Problems
Children's Shoes - When a child begins to walk, shoes generally are not necessary, allowing an infant to go barefooted in doors, or to wear only a pair of socks, helps the foot grow normally and develop its muscles and strength, as well as the grasping ability of toes. As children grow more active, and their feet develop, the need for shoes becomes apparent. It becomes necessary to change shoe sizes at a pace that frequently surprises and even dismays parents, to allow room for growth.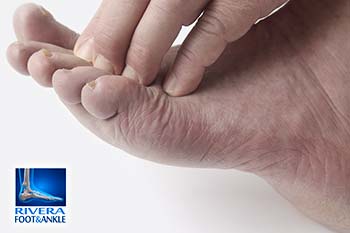 Is a Skin Disease
Athlete's foot is a skin disease caused by a fungus, usually occurring between the toes. The fungus most commonly attacks the feet because shoes create a warm, dark, and humid environment which encourages fungus growth.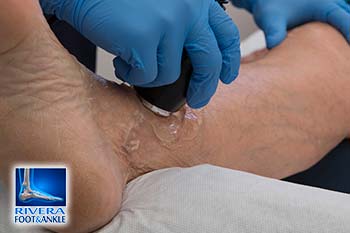 Ask us how laser therapy can help!
When a physical illness or injury affects mobility or quality of life, there is a goal: a rapid return to daily activities.
Rivera Foot & Ankle is proud to be at the forefront of medical technology, offering Laser Theraphy MLS. We have invested in the best technology as a key component of our ongoing quest to provide the utmost in health services.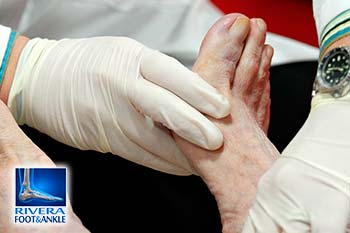 If You Have Diabetes Should Do This
Wash feet daily. Using mild soap and lukewarm water, wash your feet in the mornings or before bed each evening. Dry carefully with a soft towel, especially between the toes, and dust your feet with talcum powder to wick away moisture. If the skin is dry, use a good moisturizing cream daily, but avoid getting it between the toes.