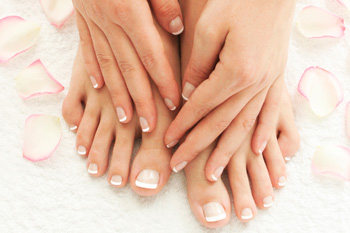 The Foot is Susceptible to Many Stresses
The foot is one of the most complex parts of the body, consisting of 26 bones connected by numerous joints, muscles, tendons, and ligaments. The foot is susceptible to many stresses. Foot problems can cause pain, inflammation, or injury, resulting in limited movement and mobility.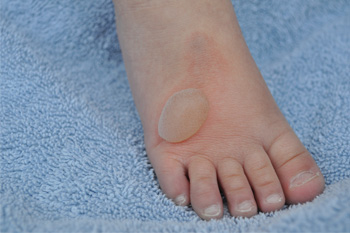 Prevention and Treatment
This is probably the number one race day injury. These fluid-filled bubbles are caused by friction, excessive moisture (sweaty feet, wet weather), or shoes that are too small, too big, or tied too tight.
Buying properly fitted running shoes may sound like a no brainer, but consider this: Studies show that fewer than half of people's running shoes were fit correctly.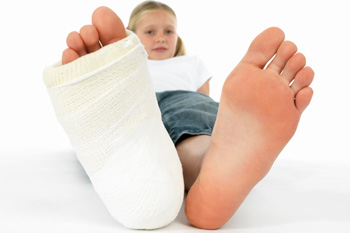 Many Fractures Don't Require Surgery
With 26 bones in a single foot, almost any of them can be broken. Many fractures do not require surgery, or even a cast, as they will heal on their own with some support. When a foot is fractured, the site of the fracture usually is painful and swollen. The site of the fracture will determine the course of treatment, if necessary, including the following: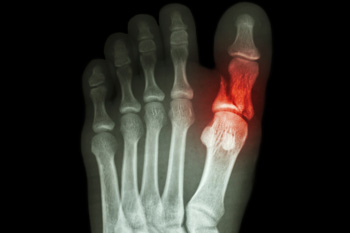 Information and Resources
Overview
The human foot has 26 bones.
Divide the foot into 3 parts: the hindfoot, the midfoot, and the forefoot.
There are 2 bones in the hindfoot. These are the talus, which is where the foot attaches to the leg, and the calcaneus, which forms the heel.
Five smaller bones called the navicular, cuboid, and 3 cuneiforms make up the midfoot.
The long part of the foot is called the forefoot and contains 19 bones. There is a metatarsal for each of the 5 toes, the big toe is made up of 2 phalanges, and the other toes each have 3 phalanges.
In addition, the foot sometimes has some small pebble-like bones called sesamoid bones. These bones do not perform any necessary function and are often called accessory bones.