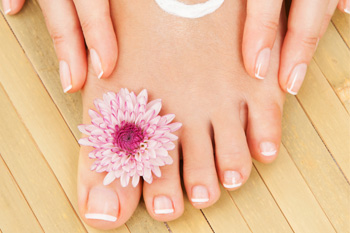 Addressing Foot Problems
Correct an ingrown toenail. It's a common foot affliction that you can deal with on your own at home. Be careful what equipment you use, though, since an ingrown toenail can easily become infected. Start by clipping the toenail straight across. Gently lift the ingrown part and slide a tiny ball of cotton under it to keep it from growing deeper. Change out the cotton every day until the problem is corrected.
Protect the toe while it's healing. You might want to bandage it to make sure it doesn't get infected.
If you see any signs of infection, see a doctor.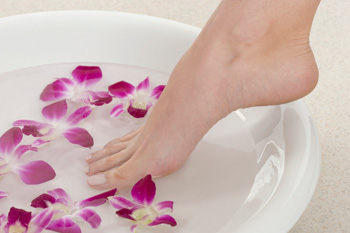 8 Foot Care Tips
1. Wear Shoes that Fit. Some people are on their feet more than others for example, waitresses and those who go on long daily runs but we should all be wearing comfortable, well-fitting shoes, whenever possible. The wrong shoes will wear your feet down pretty quickly. Shoes that are too small or just rub your feet the wrong way can cause unsightly blisters and corns. You should be especially careful when bringing home a new pair. Most shoes take awhile to break in, so you shouldn't wear those cute new heels three days in a row.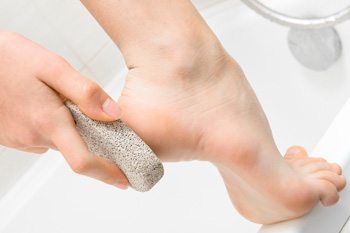 What Are?
1.- Calluses and corns are a buildup of dead skin that forms along pressure points such as the heels, toes and bony areas of feet.
2.- They're common if you wear sandals or flip-flops because of the repeated friction of your foot moving around in the shoe.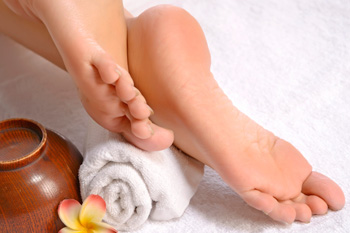 4 Tips When You Have Diabetes
Inspect. Check your feet two times a day, ideally in the morning and at night before you go to bed. Look for anything out of the ordinary, such as areas of redness, blisters, or cuts. If you discover a wound, treat it and cover it with a bandage immediately. Pay close attention to the wound during subsequent foot inspections to be certain it is healing properly.