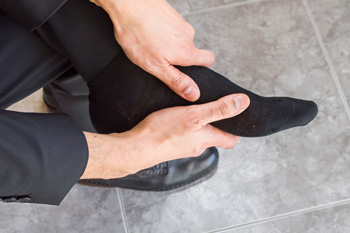 If You Don't Know Read This
Treating your sprained ankle properly may prevent chronic pain and instability. For a Grade I sprain, follow the R.I.C.E.
Rest your ankle by not walking on it. Limit weight bearing. Use crutches if necessary; if there is no fracture you are safe to put some weight on the leg. An ankle brace often helps control swelling and adds stability while the ligaments are healing.
Ice it to keep down the swelling. Don't put ice directly on the skin (use a thin piece of cloth such as a pillow case between the ice bag and the skin) and don't ice more than 20 minutes at a time to avoid frost bite.
Compression can help control swelling as well as immobilize and support your injury.
Elevate the foot by reclining and propping it up above the waist or heart as needed.  
Swelling usually goes down with a few days.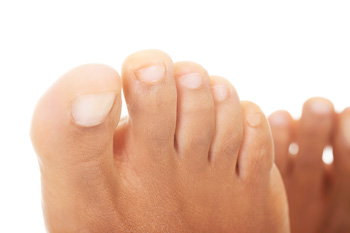 Are Caused by Friction and Pressure
Corns and calluses are annoying and sometimes painful thickenings that form in the skin in areas of pressure.
Corns and calluses can be prevented by reducing or eliminating the circumstances that lead to increased pressure at specific points on the hands and feet.
Corns and calluses can be treated with many types of medicated products to chemically pare down the thickened, dead skin.
People with fragile skin or poor circulation in the feet (including many people with diabetes or peripheral arterial disease) should consult their health care professional as soon as corns or calluses develop.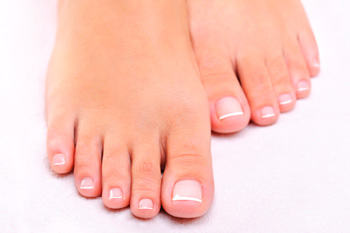 Warts are Skin Growths Caused by Viruses
Warts facts
Warts are local growths in the skin that are caused by human papillomavirus (HPV) infection. They should be distinguished from sexually transmitted (genital) warts, which are caused by other HPV types.
Types of warts include common warts, flat warts, plantar warts, periungual warts, and filiform warts.
Warts typically disappear on their own with time, but it may take years.
Warts respond variably to treatment measures.
Over the counter treatments for warts include salicylic-acid preparations and freezing kits.
Warts may recur following treatment.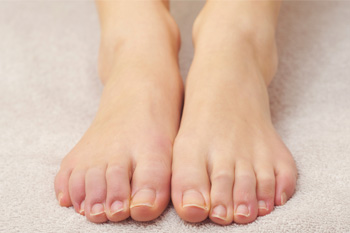 Occurs when a Piece of the Nail Breaks the Skin
Ingrown toenail facts
An ingrown toenail is a common condition often seen in the big toenail.
Athletes commonly suffer from ingrown toenails.
Improper shoe gear and toe injuries are commonly associated with ingrown toenails.
It is not uncommon for an ingrown toenail to recur.
Conservative treatments include soaks, elevation, and good foot hygiene. Medical treatment is not always required. Oral antibiotics are sometimes required as a treatment. Sometimes minor toenail surgery is required.